A former Senior Special Assistant to the former Borno State Governor on New Media, I. A. Ningi has given a succinct explanation to the viral images of the Former Borno Governor, Kashim Shettima showing him eating with some people while sitting on the floor.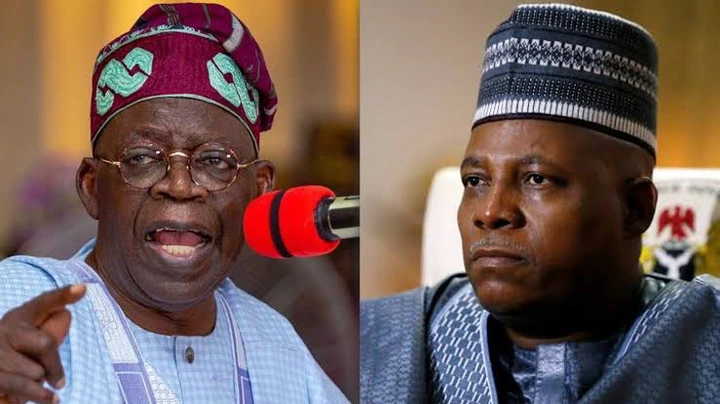 Ever since the former governor was announced as the running mate to Asiwaju Tinubu, the APC presidential candidate, the image has been peddled online accusing the former Borno governor of being a Boko haram apologist.
The picture was reportedly said to depict a meeting between the governor and some 'Boko haram' members.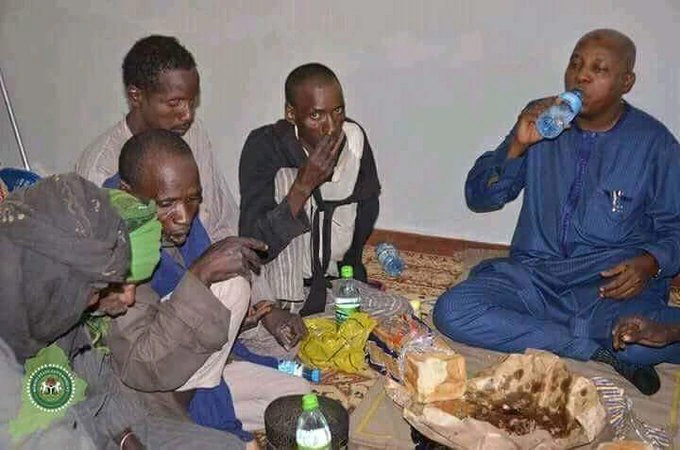 However, his former aide has come out to claim ownership of the images explaining when and why he shot the pictures.
According to the former aide, I. A Ningi as seen via his Twitter page, he explained that the images were shot when the governor had a meeting with some nomadic (Mbororo) Fulani parents in Borno.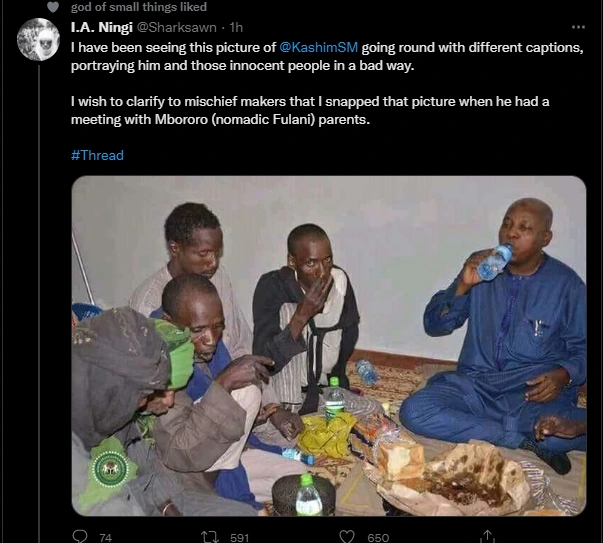 He mentioned that the former governor had then, built a school for the nomadic children in the state while recalling how the nomadic cattle-herders had lost their source of livelihood as thousands of their cows were rustled away by the bandits and cattle rustlers.
He added that this development had forced many of the nomads to relocate with their families to Maiduguri, the state capital where they took up shelter and also engaged in minor jobs such as "maiguards" to earn a living.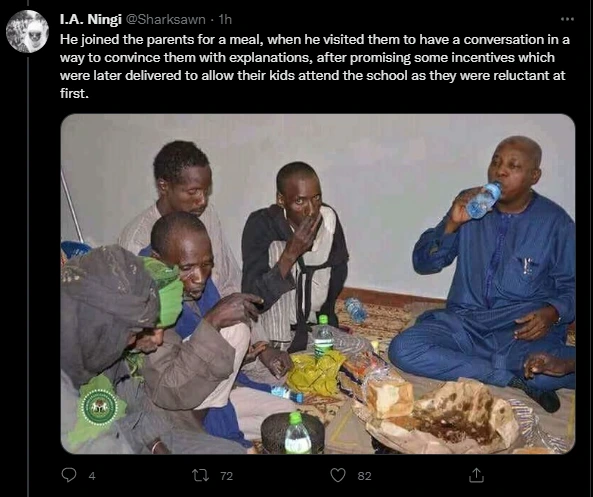 Speaking further, he revealed that the former Governor had felt it will be unfair for children of the nomadic cattle-herders to grow up without any form of education like their parents as they will also end up as herdsmen or watchmen, in addition to constituting a security threat in future.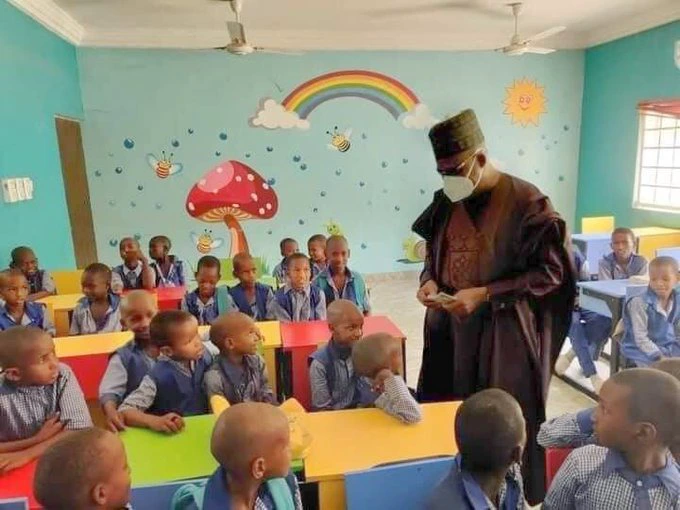 That had informed the decision to build the schools and also brought about the introduction of a 2-Square-meal-per-day feeding programme. The government also purchased bicycles for the nomadic children to help encourage enrollment as well as boost their mental capacity,
He then added that the viral images was the time the Governor opted to join the parents for a meal, when he visited them to have a conversation in a way to convince them with explanations, so they can allow their kids to attend the school as they had earlier shown doubts about the project..