A social media critic and activist, Maryam Shetty has reacted to the viral reports of the killing of a pregnant woman named Fatimah and her three children simply because she is a Northerner. Maryam Shetty said,
"Poor helpless Fatimah and her three innocent kids, mercilessly slained! And what was their offense? Being identified to be of Northern extraction! The same tragedy befell a young and promising Christian Pilot from the North who was gruesomely murdered within the same week! And his offense? He looked like a "Hausa" man. This atrocious action is both deplorable and entirely criminal and must be collectively condemned by every right-thinking Nigerian."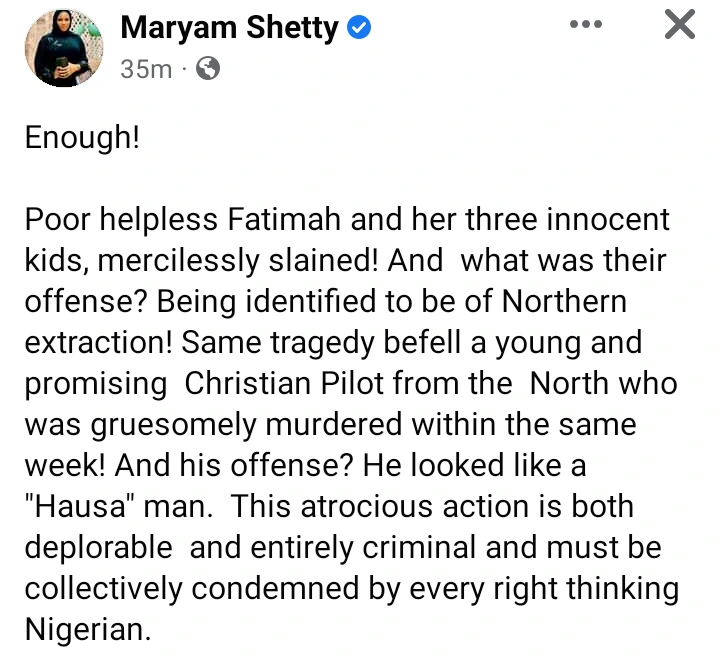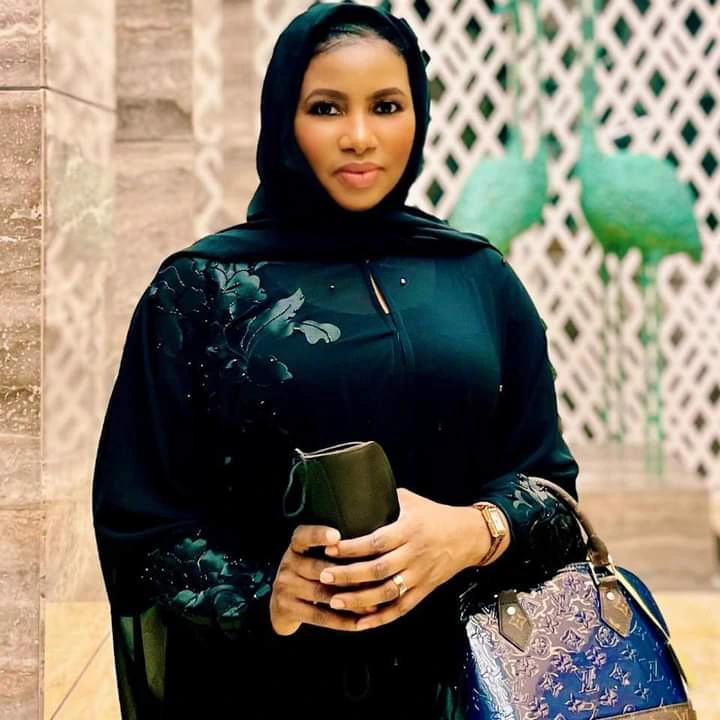 The killings we are witnessing in every part of Nigeria today are not the foolishness of the Kanuri for forming, supporting & aiding Boko haram; it is not the foolishness of the Northerners for engaging in & aiding mandatory; it is not the foolishness of the Niger Deltans for engaging in & supporting militancy or making militants traditional rulers.
It is not the foolishness of the Yorubas for supporting Igboho's Yoruba nation madness & mayhem; it is not the ignorant foolishness of religious lunatics killing & burning people for blasphemy; it is not the foolishness of the Igbos for supporting IPOB/ESN/Unknown Gunmen; it is purely a failure of leadership at all levels – federal, state & LGA in Nigeria.
And so, no Nigerian in any part of Nigeria deserves to be killed by anyone simply because the majority of people from his or her ethnoreligious divide support killers, terrorists, bandits & insane cannibals.