One of the most interesting highlights from the Big Brother Naija Reunion Show last night that you might have missed was the expression that Ka3na had on her face when Ozo, Nengi and two other housemates walked into the room.
How Nengi and Ozo dressed to the Reunion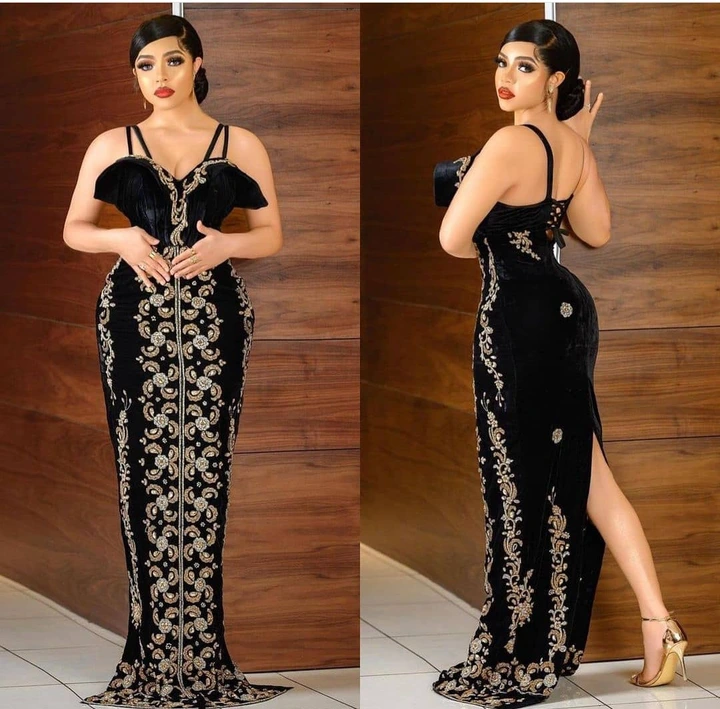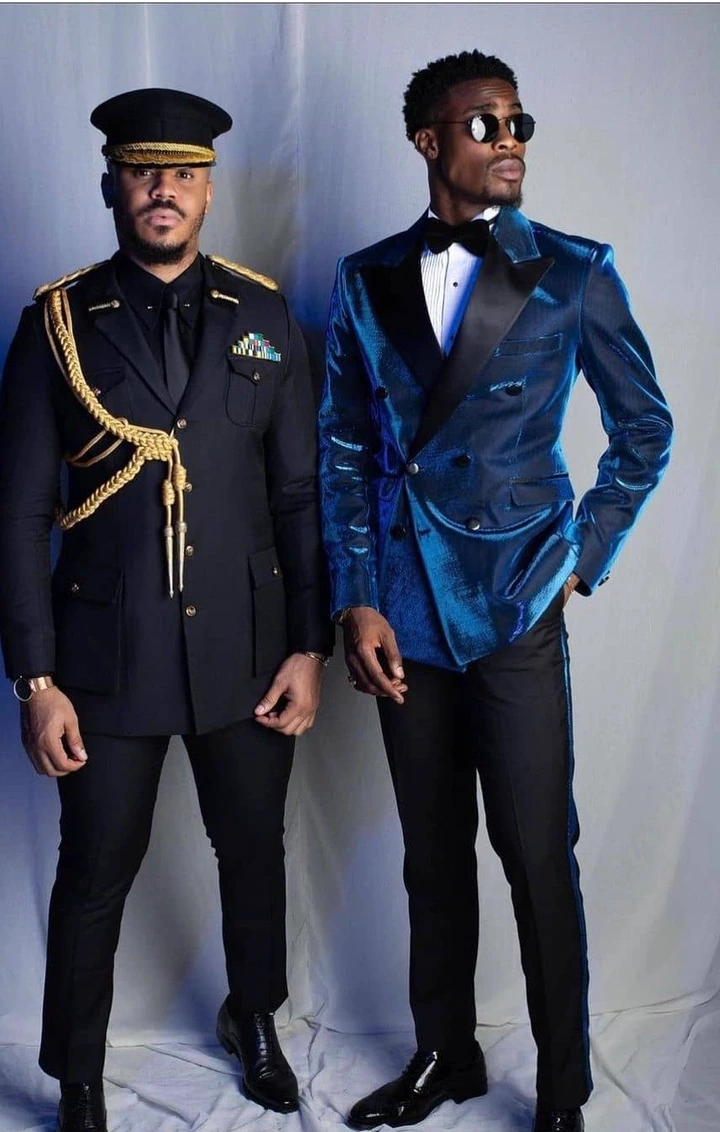 Photo Credit: Instagram (Nengi and Ozo)
As the BBNaija Reunion starts, many people are anticipating for the housemates to say their truths, clear misconceptions and make peace with whoever they hold grudges against. Some of vital reunions that people are anticipating for are Laycon and Erica, Ozo and Dorathy, Ka3na and Tolani Baj.
Laycon and Erica have some differences they need to address. Dorathy needs to clear the air on the viral conception that she was led on by Ozo while they were close in the house. Ka3na and Tolani Baj need to settle their dispute, especially who truly is the 'Boss Lady' and other differences they have. These alongside other dramas are what fans are anticipating for.
During the show yesterday, a little drama happened when Ozo, Nengi, Neo and Praise were invited into the room by Ebuka. Ebuka invited the former housemates in batches. The first batch consists of Brighto, Kiddwaya, Dorathy, Laycon and the second batch was Ka3na, Eric, Lucy.
Nengi and Ozo invited into the room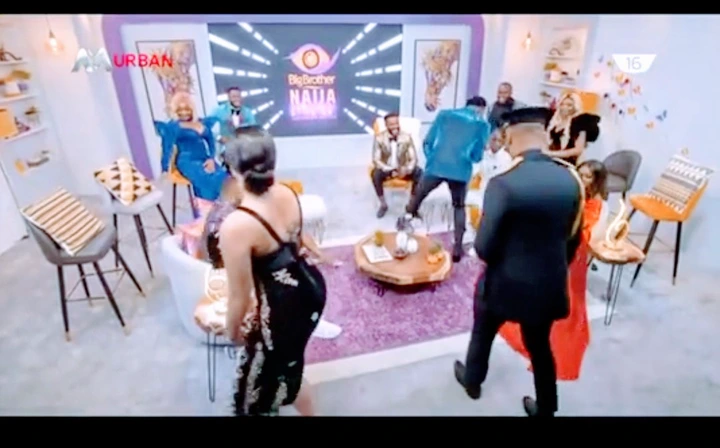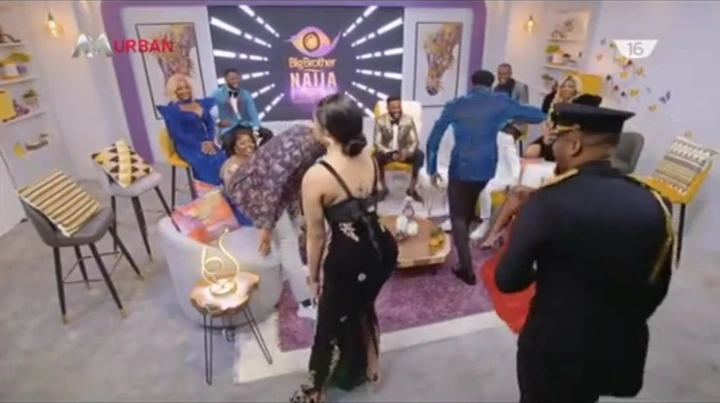 The ones in the room stood up to welcome their colleagues as soon as they walk in but the atmosphere in the room started getting a little bit tensed immediately Ozo, Nengi, Neo and Praise were invited in. Ozo, Nengi and Neo came in almost at the same time and most of their colleagues were excited to see them but Ka3na had a weird expression on her face, especially when she saw Nengi and Ozo.
Laycon, Kiddwaya and others stand up to greet them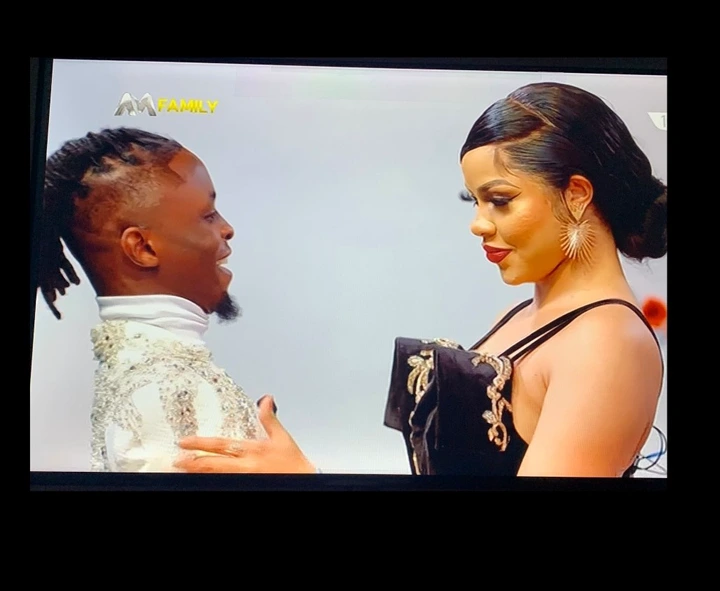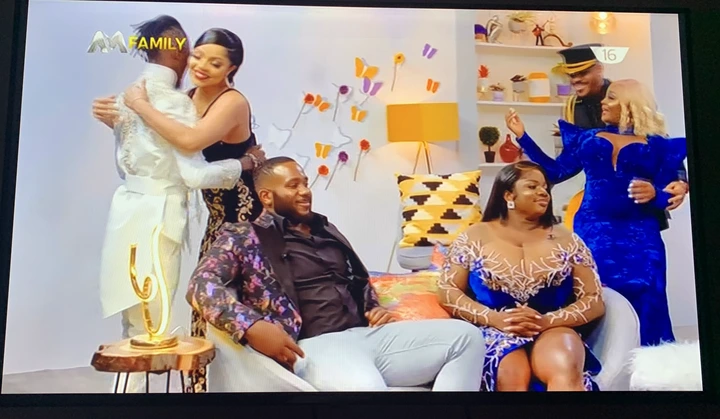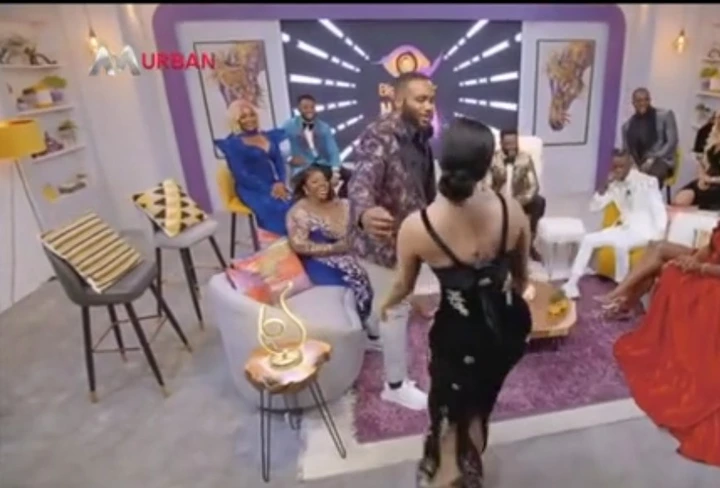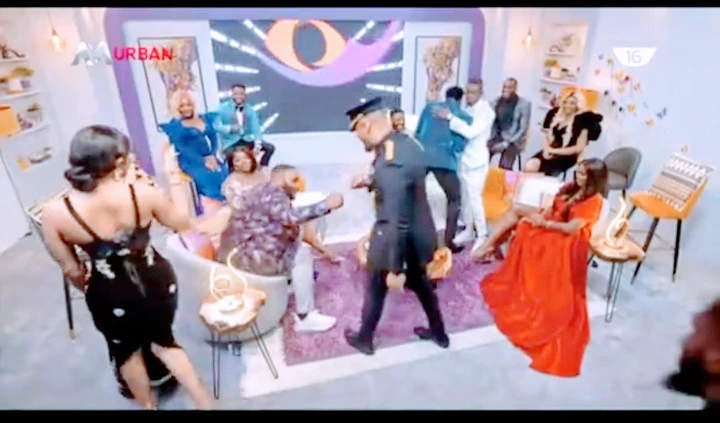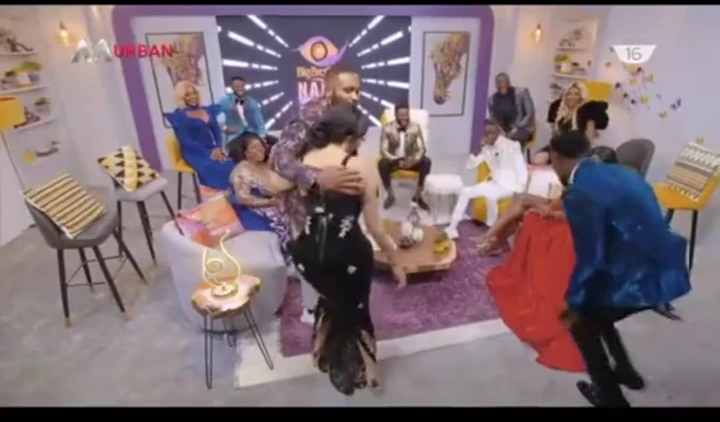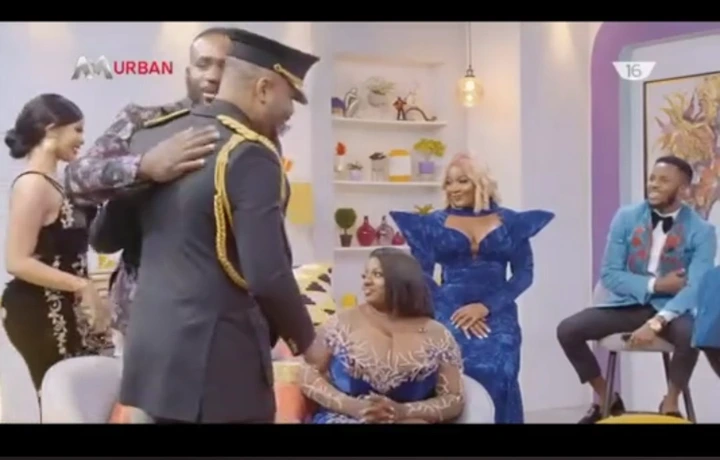 hen they entered, Kiddwaya stood up to hug Nengi and also welcome Ozo and the others. Laycon, Lilo and others who were sitting also stood up in excitement as they welcome their fellow ex-housemates. Ka3na, on the other hand, sat down majestically on one side of the chair with a weird expression on her face when they entered.
Ka3na sits majestically with a weird expression on her face when they walked in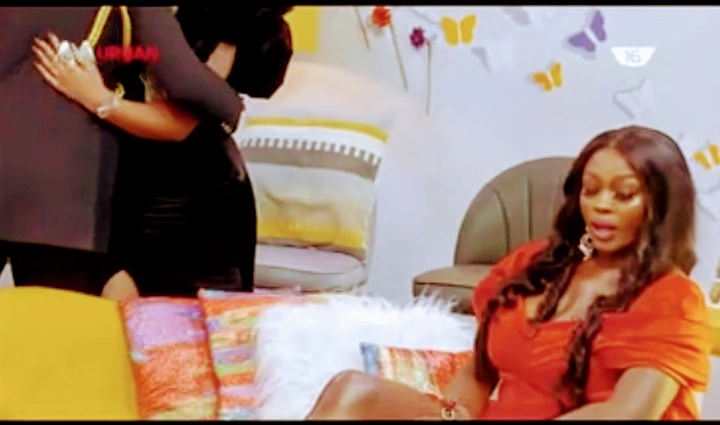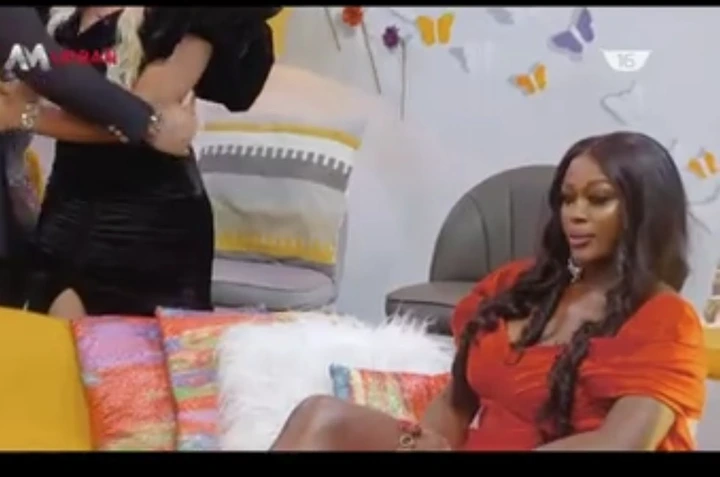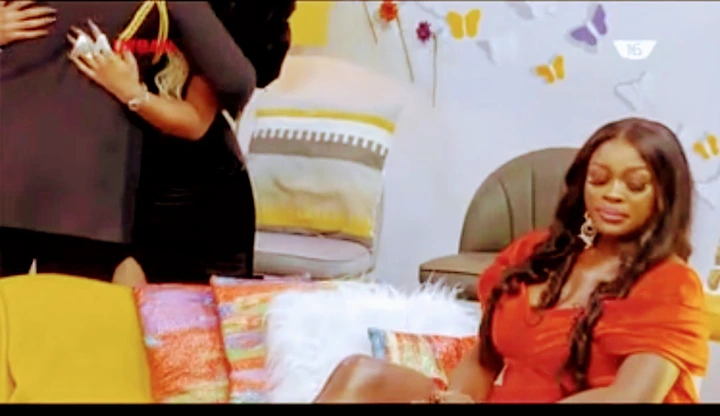 It seems there is a complicated relationship between Ozo and Ka3na that is yet to be known to the public. Recall that before the end of the show when all the evicted housemates were invited to have the last party with the top 5, Ozo and Ka3na suddenly became intimate and it raised many eyebrows. Many people did not know what was going on between them but they just became close.
We will get to know whatever happened between them in the course of the reunion but many fans are already feeling the tension in the atmosphere, especially when Ka3na saw Ozo and Nengi.
Photo Credit: Screenshots from the show