Feminist ideology which started as a movement agitating for equal opportunities for both men and women has oftentimes, been misinterpreted by many self-acclaimed Nigerian Feminist. Today, many Nigerian ladies under the false pretence of being a Feminist have come to the conclusion that the whole idea of Feminism is to be independent or have domestic chores shared equally between husband and wife. This his arguably made some Nigerian ladies who see themselves as feminists to conclude that marriage is not for them.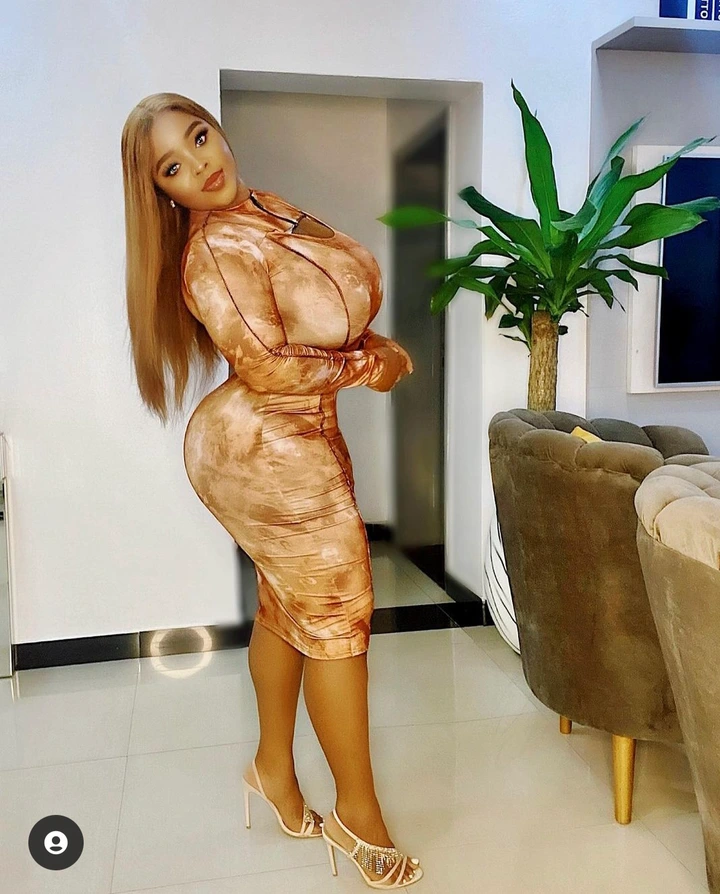 Feminism or better put, misunderstanding of the whole idea of Feminism has arguably made many marriages to crash as these ladies refused to be submissive to their husbands, while some do not even consider marriage as something relevant. These set of ladies have been hiding under the disguise of "Independent Woman" to cover up as if all is well. However, it appears like one of the known "Independent Woman" in Nigeria is tired of being single.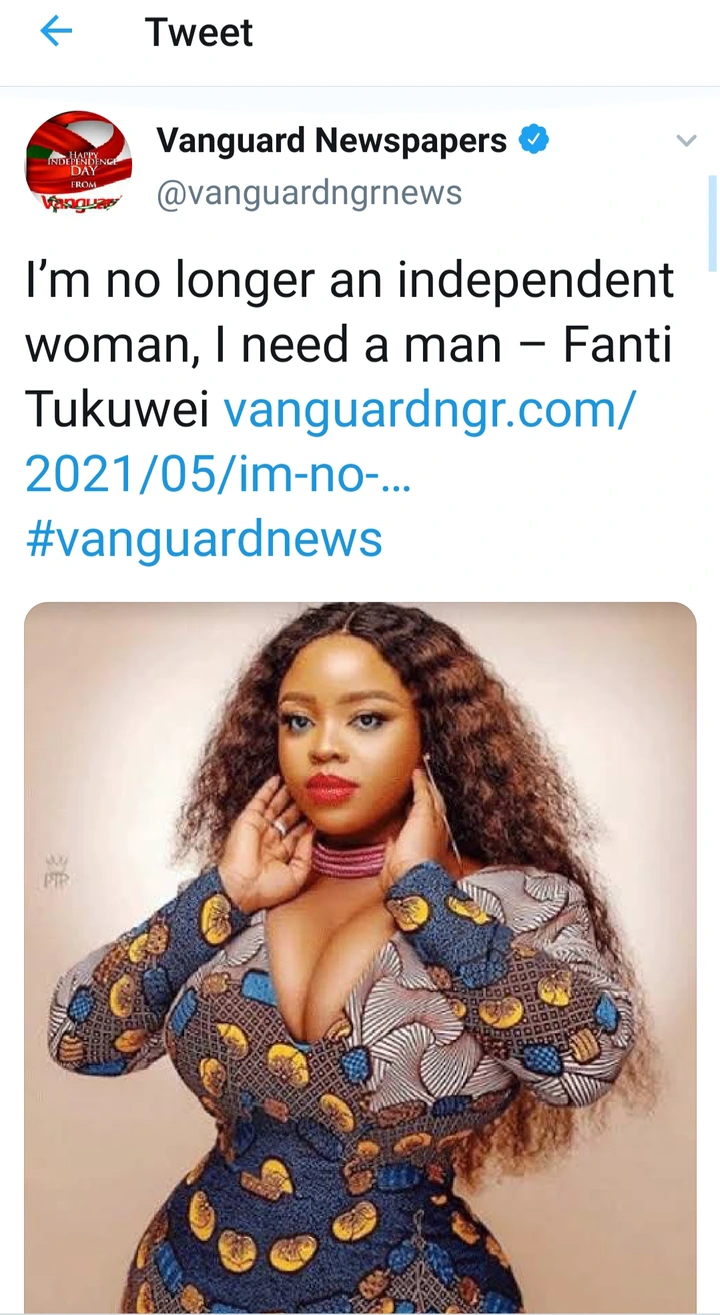 According to the report by vanguardngr.com, the lady who is identified as Fanti Tukuwei has alleged that she is no longer an independent woman as she needs a man. According to the report, the lady who is identified on Instagram as @curvygirljournal alleged that she has washed her hands off. As reported by vanguardngr.com, Fanti Tukuwei who hails from Bayelsa State wrote that " I just want to relax and be taken care of. I have washed my hands off anything concerning independent women. I'm not a party to that anymore."
It should be recalled that for some years now, more and more Nigerian ladies have been keying into the misinterpreted Feminist ideas, thus believing that what makes one a Feminist is by not being under a man in the name of marriage. But with Fanti making a U-turn, it is just a matter of time before we get to see if others will equally have a rethink.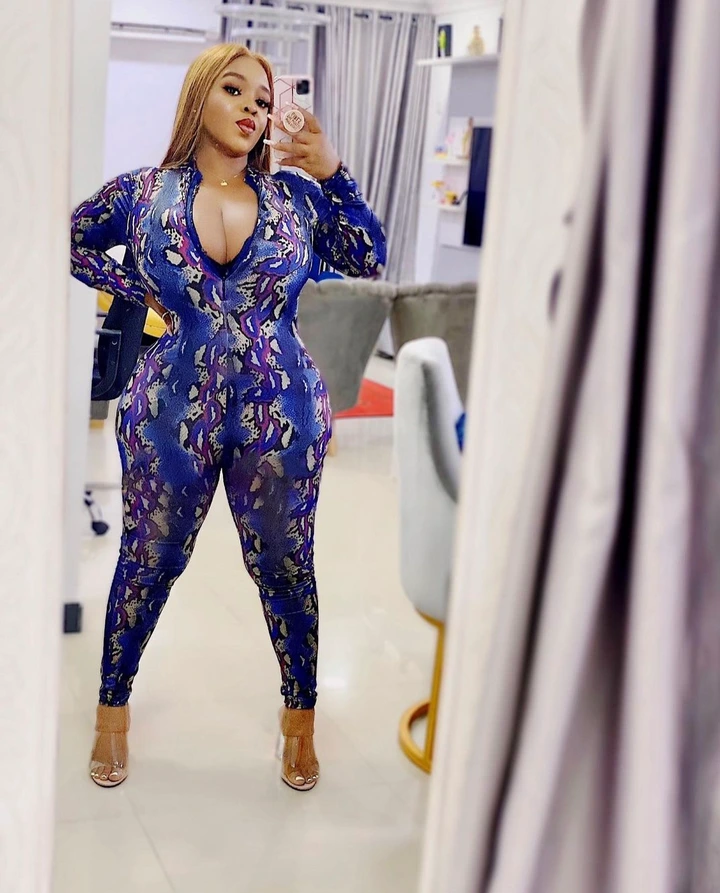 Since her post was made public by vanguardngr.com, some. Nigerians have taken to their social media handle to react to it. Some of the comments from people are attached below. Kindly read and drop your own comments.