NickigistApr 24, 2021 6:19 PM
The Governor of Imo State, Hope Uzodimma has once more spoken today. Gov Uzodimma today reacted as it regards to the series of insecuriy challenges facing Nigeria and Imo State presently.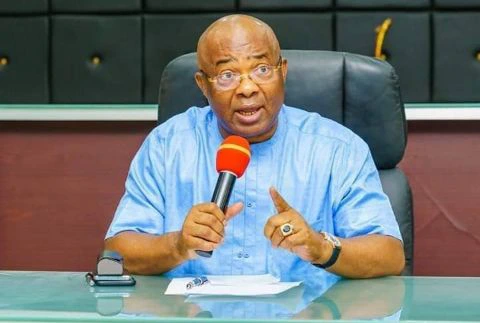 While speaking, he started by instructing the security agencies in Nigeria to publish names of those sponsoring banditry and terrorism in Nigeria, so as to shame such persons.
Going further, he stated that about 50 individuals have been arrested in connection with the recent jailbreak that happened in Owerri, Imo State, few weeks ago.
He was later asked how Nigeria could manage ethnic crisis, he said: "I don't think I support any call for cessation, I want a united Nigeria, strong Nigeria. Our strength is in our diversity….. If this government is not doing well, I will be one of those that will declare that the government is not doing well……."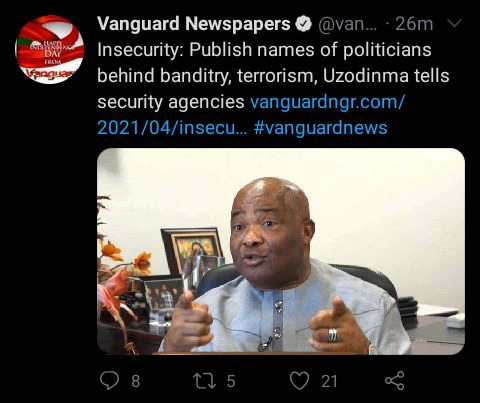 Well, I think this is the opinion of the Imo State governor and he is entitled to it. But I don't think that a government that is doing well will just be watching how the citizens are being killed on a daily basis and yet nothing is being done to stop it. Be it as it may, the government probably have plans on how they will tackle all these insecuriy issues in Nigeria. Let's just watch and see how things will turn out at the end.
From Nickigist